About Big Crappie
Creating an unforgettable experience! Catching and teaching fresh water fishing to every level and every age angler, all year long. Creating exciting memories and stories you will be telling for the rest of your life. Providing First Class service with all the latest technology and cutting edge equipment.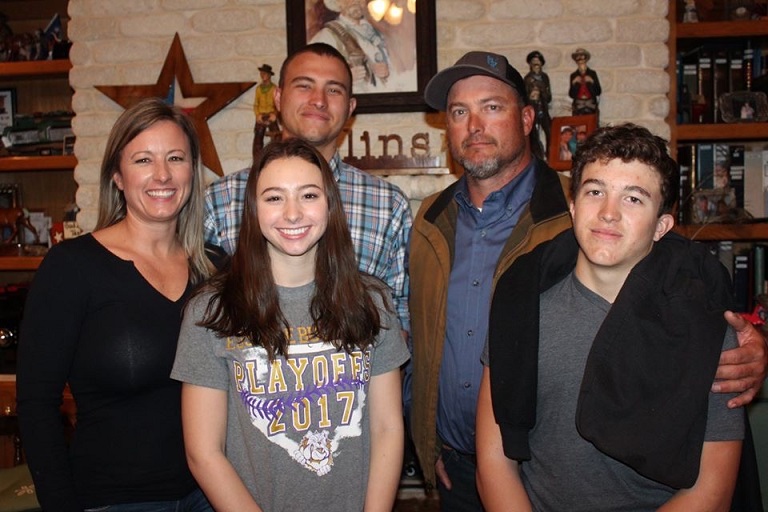 The Rollins Crew (from left Laurie, Conley, Victoria, Chuck & Colt)
About the Founding Owners/Lead Guide and our Professional Specialized Guide Team
In 2002 Chuck & Laurie Rollins founded and began operating BigCrappie.com Fishing Guided and Instruction Service on Cedar Creek Lake Texas. BigCrappie.com is also the owners of all boats and equipment used for guided fishing trips.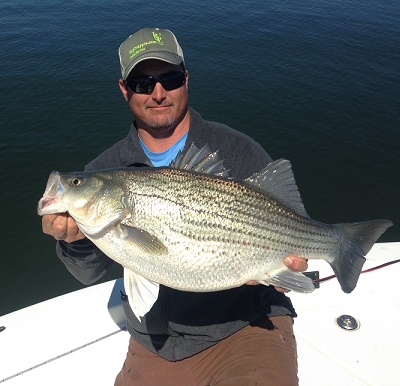 BigCrappie.com Guide Services began in 2002 and is the only Full Time Fishing Guide & Instruction Service on Cedar Creek Lake. BigCrappie.com boats operate 7 days a week throughout the entire year. Services include ½ day guided trips (4-5hrs), full day guided trips (8hrs) and instructional seminar style trips. BigCrappie.com trains many other licensed professional fishing guides. Most all of the trips concentrate on catching Crappie, White Bass, Hybrid Striped Bass & Catfish. All trips are private charter trips for your group only. BigCrappie.com fishes from large bay boats and Crappie boats.
Kids are encouraged to fish and the guides thoroughly enjoy teaching kids how to out "catch" Mom or Dad. BigCrappie.com thoroughly enjoys teaching the latest equipment and techniques to be successful anglers. BigCrappie.com currently has helped many customers land Crappie records, hybrid striper records and white Bass records while on guided trips. To try your luck at a new record or if you just want to go have a great time fishing, call now and we will put you on some fish too.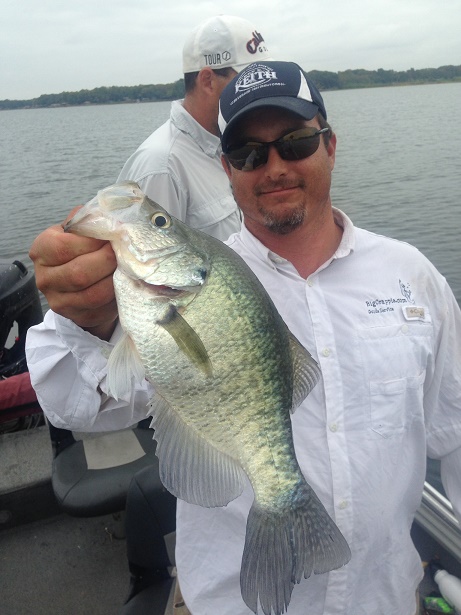 All of our fishing guides are specially trained experienced Texas State Licensed guides.
You will find that all our guides have great personalities to go along with their excellent guiding experience and abilities.
Here is some of the different boats in our company fleet full of happy customers!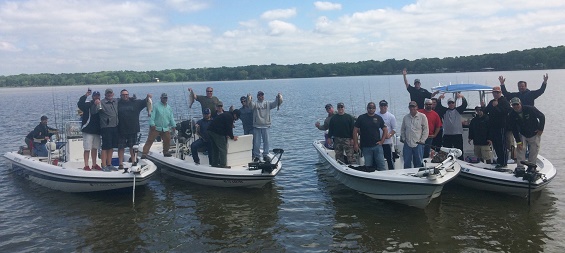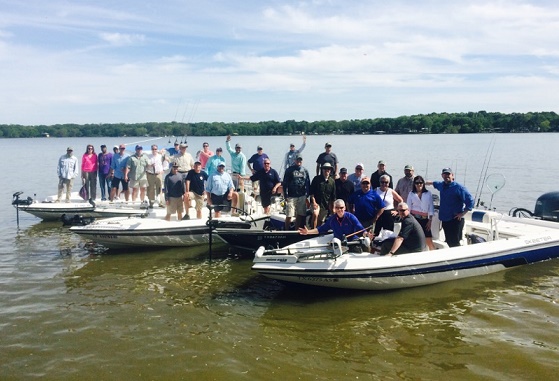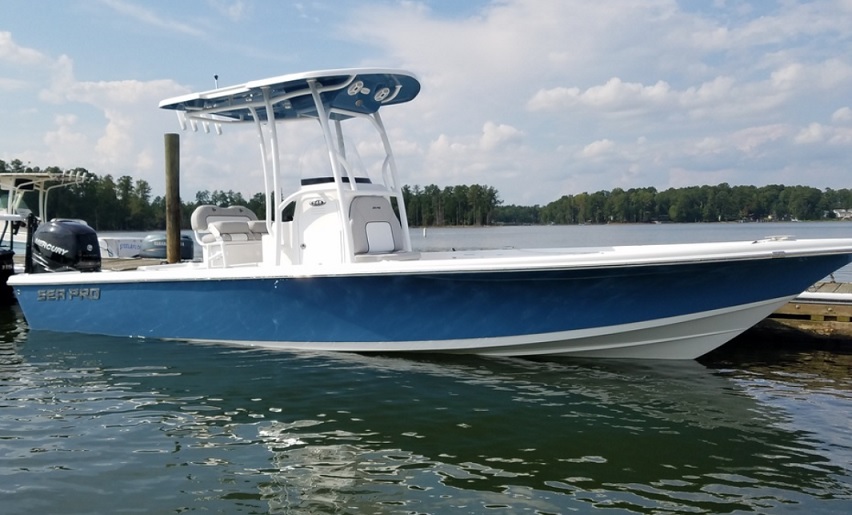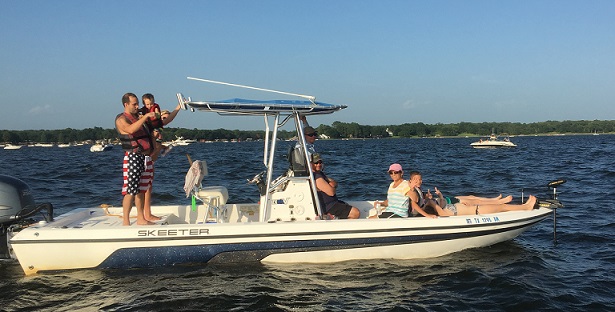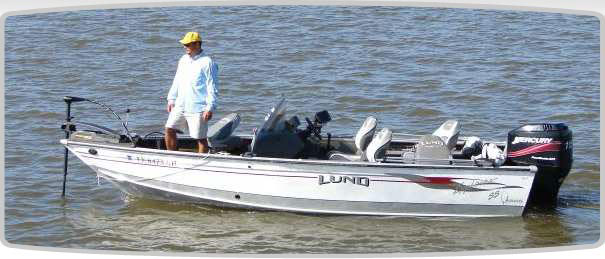 This is our specialized boat set up for shallow water fishing and creek fishing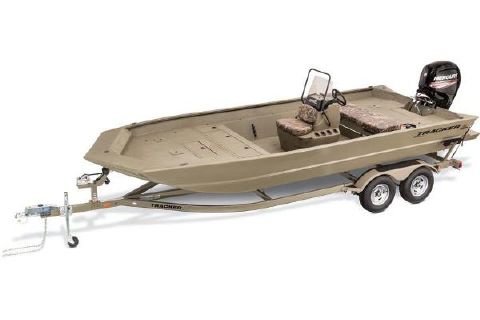 Meet our wonderful Team!
Meet Roland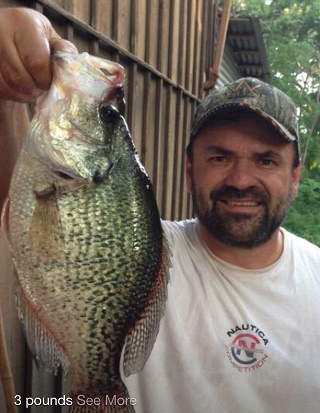 Roland has been a resident of Cedar Creek Lake since 2005. Previously, Roland was a guide on Caddo Lake for 20 years. He did fishing, duck hunting, and night tours. While guiding there, they caught multiple species including: yellow bass, sand bass, crappie and giant bream. He has even wrestled some alligators. He has fished his entire life and he enjoys fishing for multiple species. Roland enjoys instructing and teaching people how to fish and the different types/species of fish. He is good with children and has a knack for getting them interested in the sport. Come on out to Cedar Creek Lake and let Roland with BigCrappie Fishing Guide Service show you a great time. He may even sing some country and western tunes for you, but only if written before 1982. Click here link to book your next trip with Roland.
"When my clients catch a fish, it's like I caught that fish myself, and it never gets old." - Roland Z.
Meet Kenny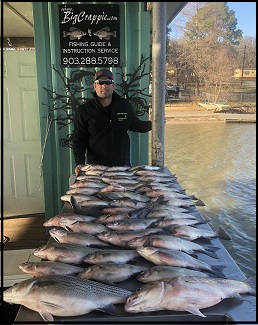 Kenny was born in Crandall Texas. Grew up fishing as a customer of BigCrappie.com. Upon graduating high school, Kenny enlisted into the Military as a Army Infantryman and has served 4 combat tours overseas. While serving his country, Kenny continued to pursue his passion for fishing. Kenny was medical retired from the Army in 2013 due to injuries from combat in Iraq. Kenny then became a firefighter for the DFW area. Kenny is continuing his passion chasing White Bass, Hybrid Striper and Crappie on Cedar Creek Lake with BigCrappie.com. Kenny loves to have first time anglers on the boat. He also loves teaching kids catching techniques. Watching the customers catching all the fish is really what makes the trip exciting and memorable. Click here link to book your next trip with Roland.
Meet Kyle
Meet Justin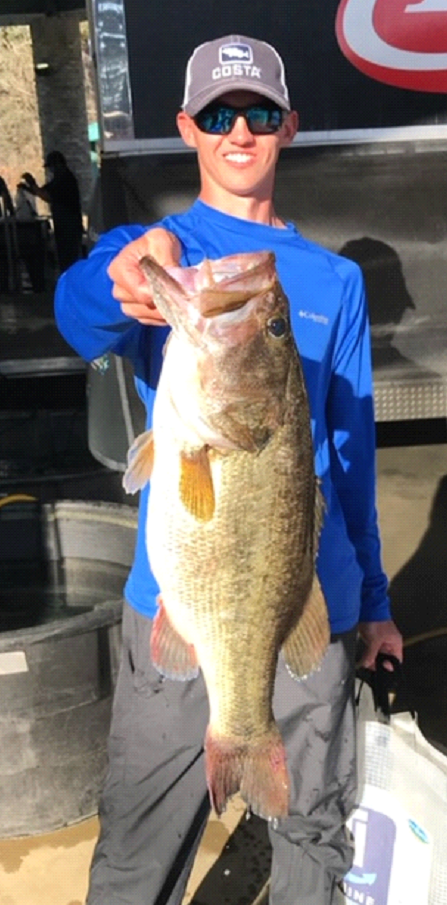 Justin was born and raised in East Texas. Based in the Cedar Creek lake area. He's fished many lakes since he was a kid and also played soccer at a young age which continued all the way through High-School, This put a competitive nature in him which has been carried into tournament fishing. Justin graduated from Mabank High-School, and currently attends Stephen F. Austin State University where he is involved with the bass fishing club. He enjoys talking to people, going new places and helping promote the outdoors in any way possible. Click here link to book your next trip with Justin.
Meet COLT Rollins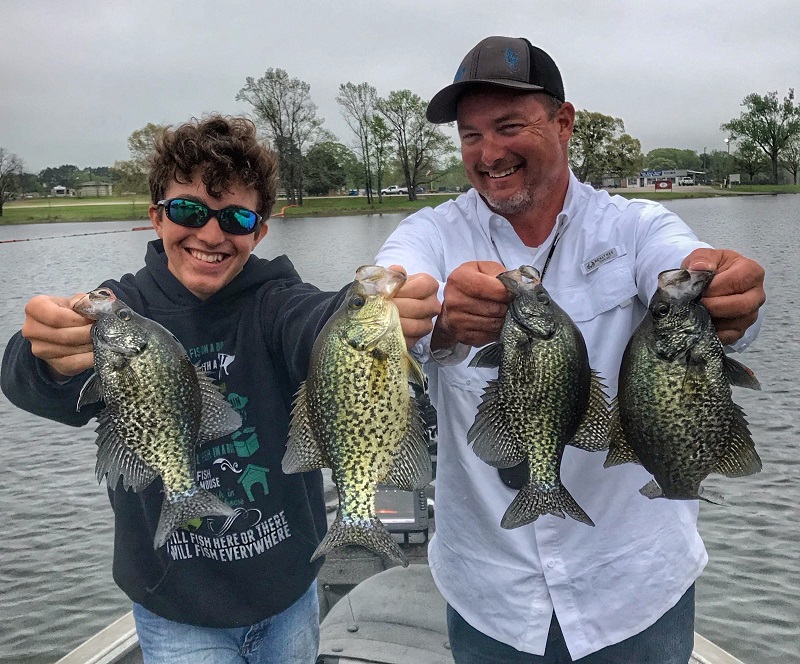 Colt Rollins, son of Chuck Rollins (owner), has been fishing and guiding with his dad since he could walk. When he is not running guide trips with his dad, he is out fishing on his own. His passion is Crappie fishing although he also loves to just catch fish. Colt earned his boating license on his 13th birthday so he could operate the boat independently. According to Chuck, he has become a very experienced fisherman. Chuck says, "He fishes from our boats almost daily and has really impressed me with how good he has gotten at things that took me years to perfect. He reads the graphs perfectly & handles the boat just like a pro. He can shoot docks as good as I can and has excellent boat control skills for putting crappie in the boat." Ask any of our customers that have got to fish with him, they will tell you he is super knowledgeable and he is an incredible guide. Click here link to book your next trip with Colt.
Meet Kyle
Kyle loves to fish for White bass, largemouth and Crappie. He is also a competitive fisherman that enjoys tournaments. "Come get your lines tight when you fish with me!" Click here link to book your next trip with Kyle
Meet Kaemen
(pic coming soon)
Kaemen grew up here fishing Cedar Creek Lake all his life. Kaemen enjoys taking people out and showing them a great time on the water catching whatever is biting best. Kaemen is a great fishing guide and also a father. He enjoys teaching fishing skills and making memories for families. Click here link to book your next trip with Kaemen
About the Lake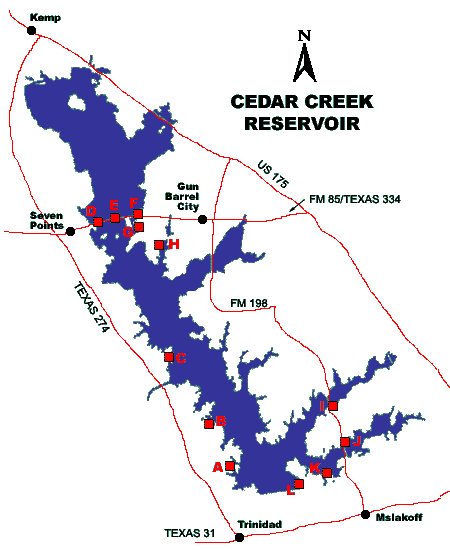 Cedar Creek Reservoir was impounded in 1965 and covers approx. 34,000 acres. Species of fish include Largemouth Bass, White Bass, Hybrid Striped Bass, White & Black Crappie and Channel, Blue & Flathead Catfishes. From Dallas , Cedar Creek is about 1 hour south east on hwy 175. Our favorite thing about Cedar Creek is the BIG Crappie & fast action white Bass fishing. Crappie can be caught year around using different proven techniques. White Bass and Hybrid Striper can also be caught all year around.
http://www.tpwd.state.tx.us/fishboat/fish/recreational/lakes/cedar_creek/access.phtml