Fishing Reports
February 16, 2015 Cedar Creek Lake Report
Posted on: Mon Feb 16, 2015
Look for us on facebook link for up to the day fishing reports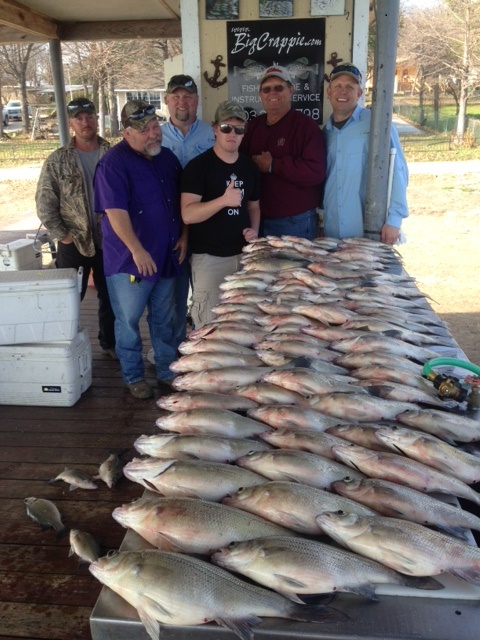 The white bass have been on fire this winter. We have also been catching some nice hybrid stripers. Our fish are in deep water suspended chasing bait. With good electronics we are able to find these fish and target them. The action is fast and they are fun fighters. We should be on this pattern till early March.
The Trophy Catfish are doing good up to 25lbs. If you would like to experience catching the fish of a lifetime call and book your trip now.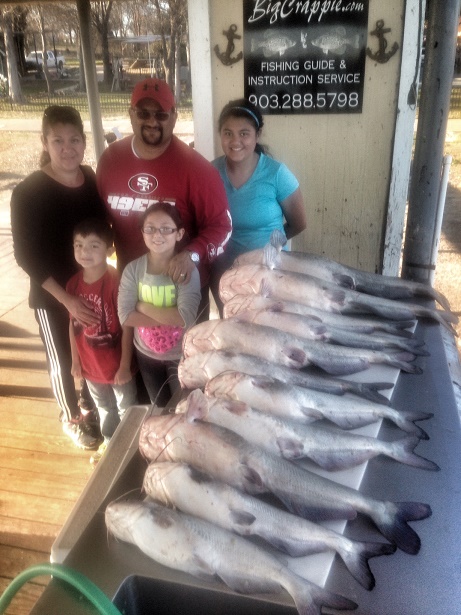 The crappie bite has been slow but thats going to change very soon. Generally the crappie start biting by mid February.
Look for us on facebook link for up to the day fishing reports